YouTube Preview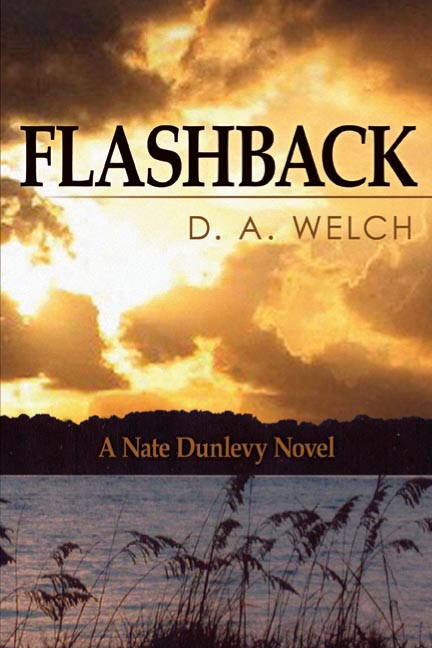 copyright: DAWELCH, LLC 2007-2013
FLASHBACK: A Nate Dunlevy Novel
Although he completed the mission, Nate Dunlevy didn't walk away unscathed. The face of a young suicide bomber haunts him as he returns to South Carolina. While coping with post-traumatic stress disorder, he meets Eve O'Connor, a woman who becomes a much-needed distraction. Nate discovers her troubled past with Wade Simmons, an abusive man who is affiliated with a group of white male supremacists. Their bigotry reminds Nate of the Middle Eastern zealots who brainwash people to strap on bombs and destroy innocent lives.
When Eve is viciously assaulted, Nate goes behind bars to incriminate her attacker and spare her a devastating trial. He also gathers information for the FBI, exposing the crimes committed by the hate group. His actions fuel the fury of a self-proclaimed colonel. After a harrowing night, Nate suspects a bigger conspiracy, one involving the FBI. He and those closest to him are forced to run.
After publishing Flashback in 2007, D. A. Welch earned iUniverse awards for Publisher's and Reader's Choice. The novel takes place along the South Carolina coast, an area known as the Low Country. For the past twenty years, the author has lived in this region, one valued for its natural beauty. The story begins in Beaufort, SC and moves to Charleston where it unfolds with the same charisma as the famous historic city. In 2009, D. A. Welch rewrote Flashback and completed the sequel Payback. CreateSpace, a division of Amazon.com, has published both novels.
YouTube Videos